As of 2023, PNP no longer supports Facebook Connect login.
If you created your PNP account using Facebook Connect, changing how you will log in is a simple process, and faster than you think you can be enjoying all your old videos, all your recipients are still there and if you had an active pass, you will still have access to all PNP premium content.
You just need to follow these steps:
Step 1: Access the login page.
Enter the "Sign in- Sign up" button on the main page. Click on it to go to the login page.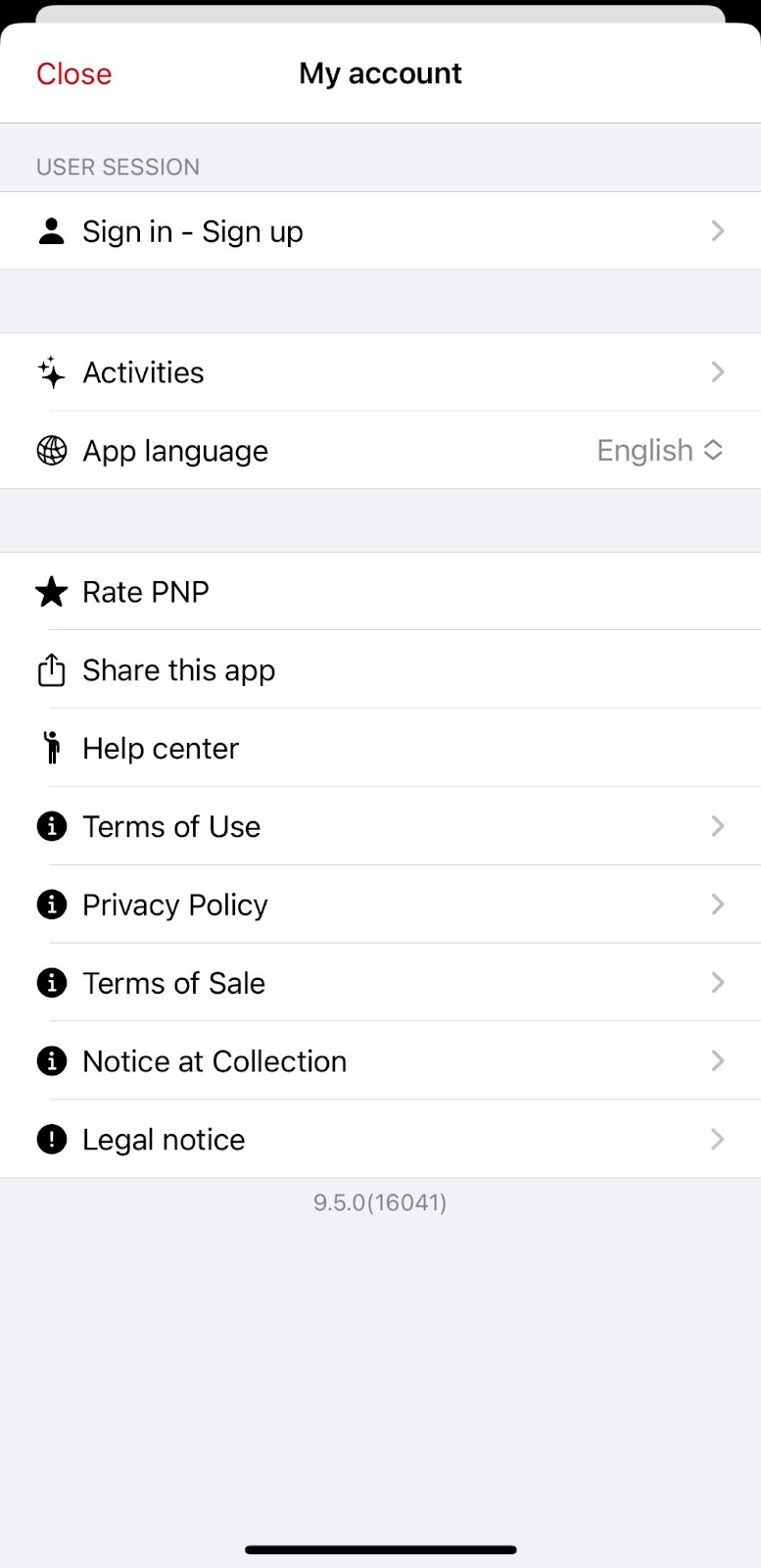 If you are using the website, it will look like this: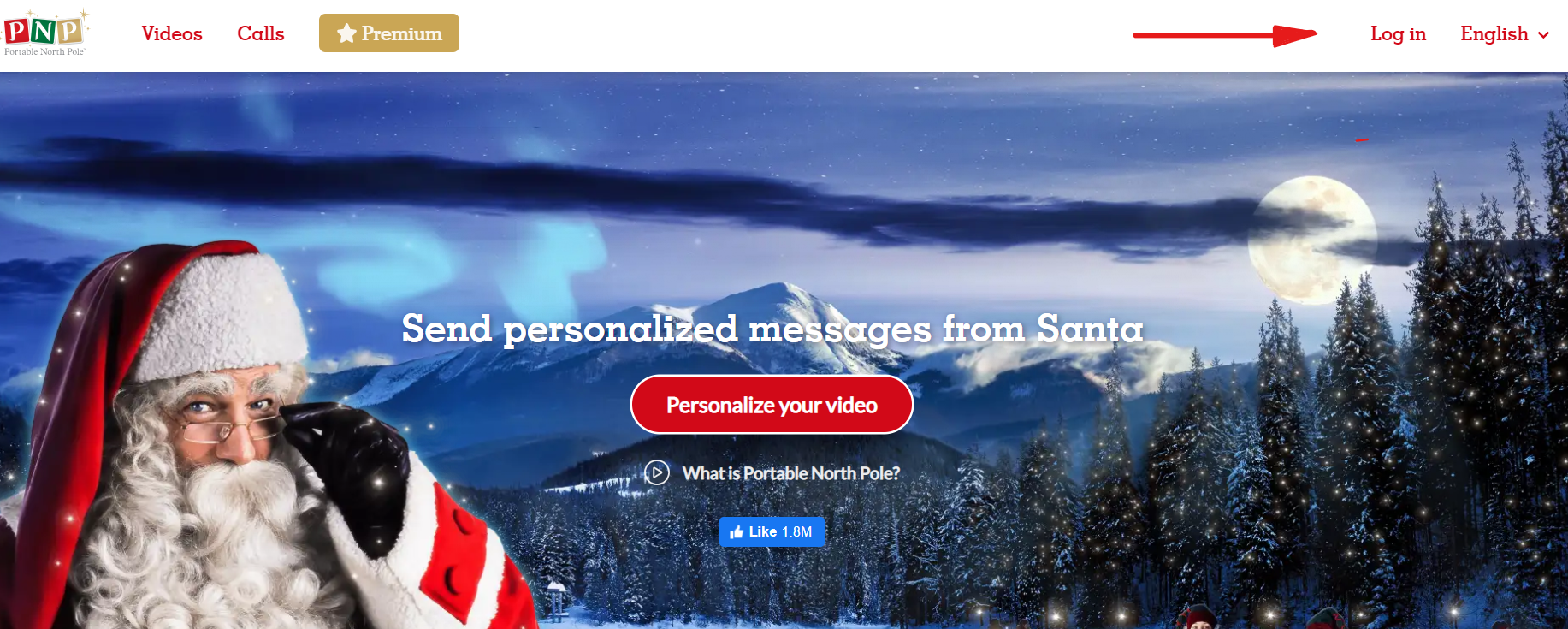 Step 2: In the space designated for email, type the email you use to log in to Facebook and then tap the "Continue" button.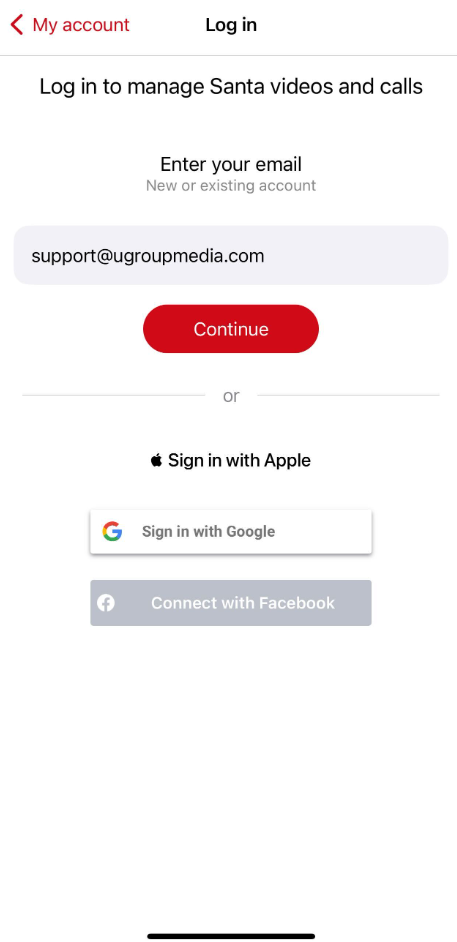 On the website, click on the "Confirm email" button: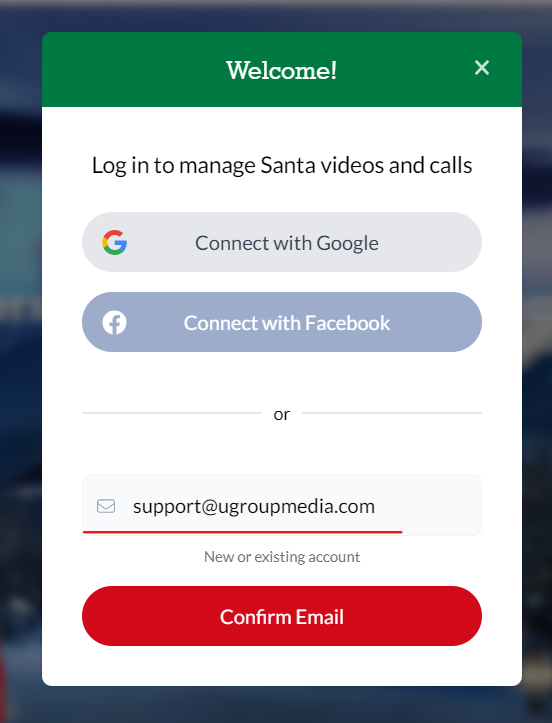 Step 3: You will then be prompted to enter your password, at this point, you will need to select "Forgot your password?" to begin the password reset process.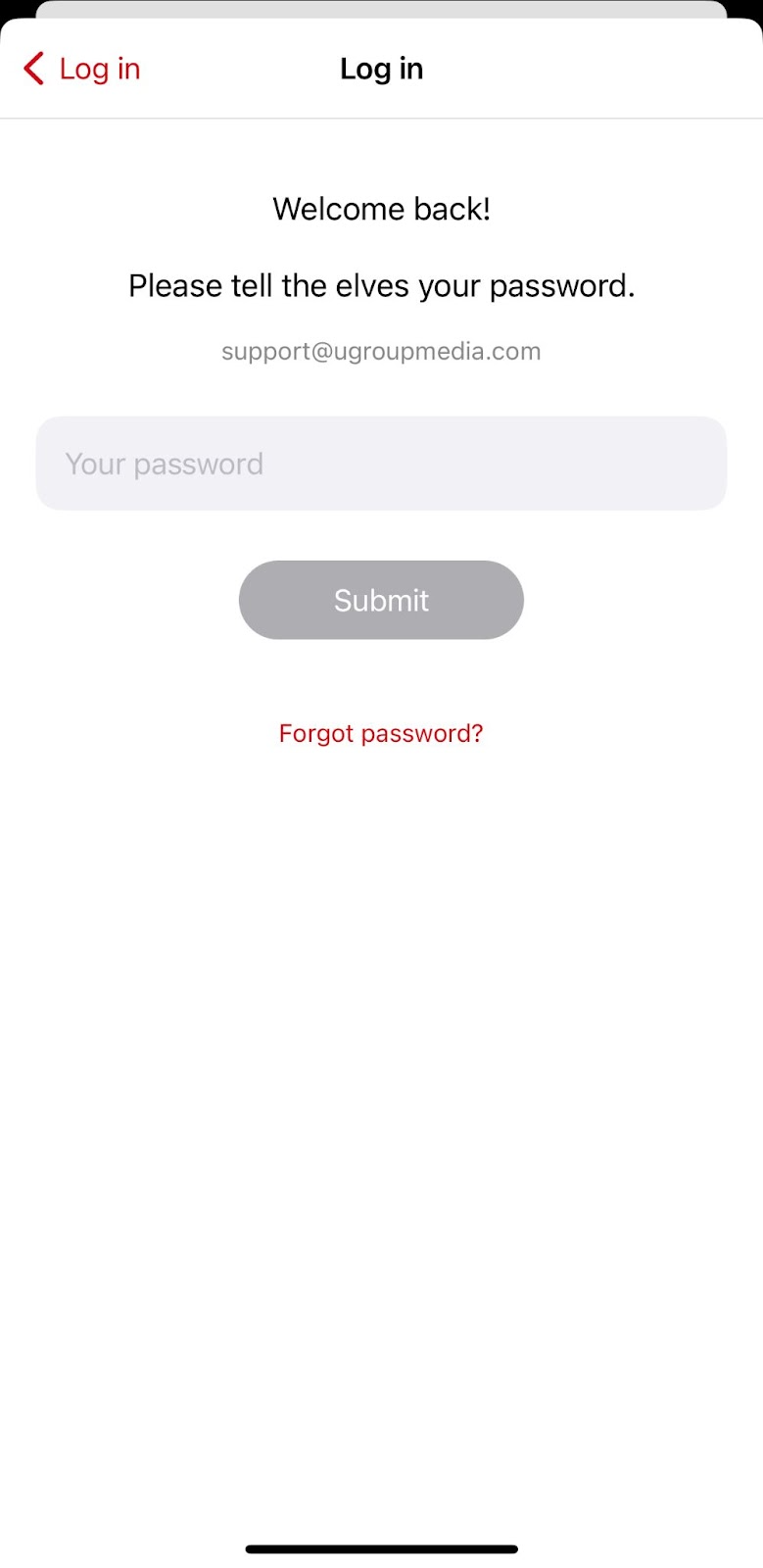 On the website: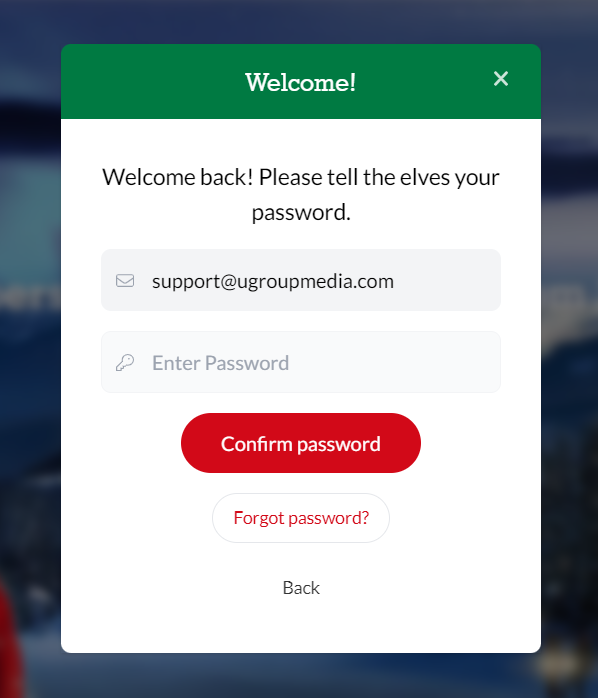 Step 4: Provide your email address again and tap on the "Retrieve your password" button.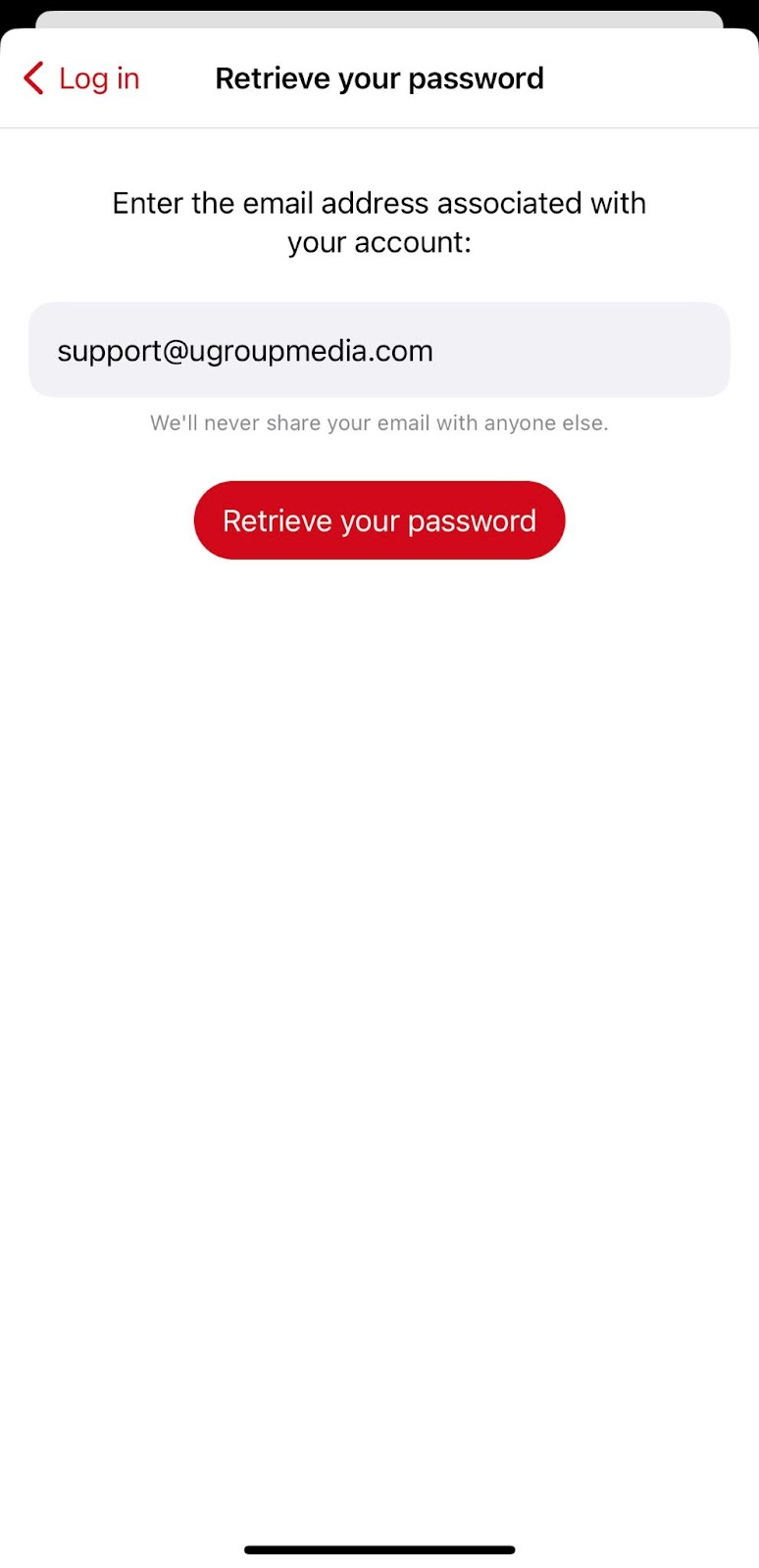 On the website: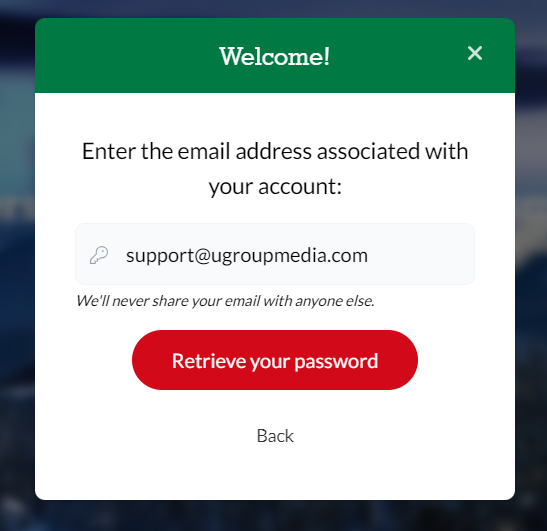 Step 5: In your inbox of the email you provided, you will find the reset email.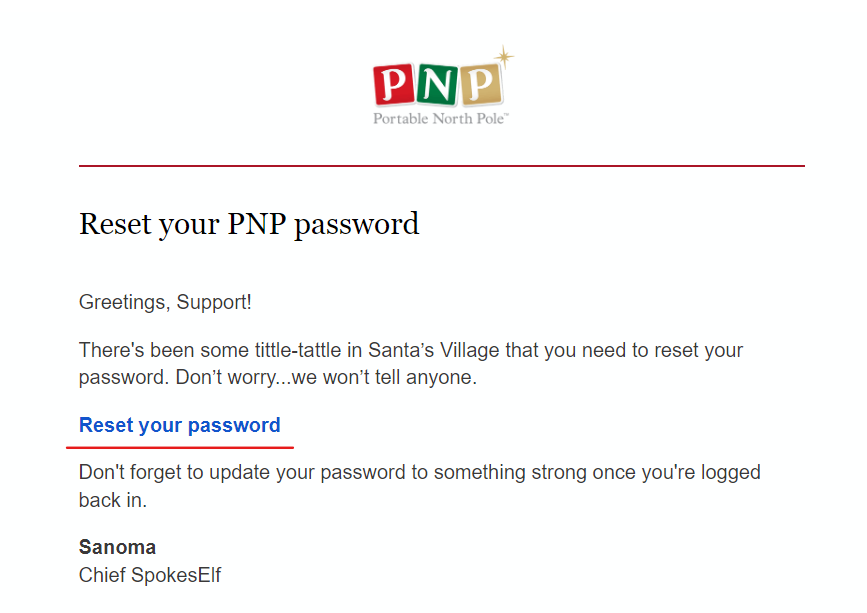 Step 6: Click on the reset password link
Open the email from portablenorthpole.com and look for a link that says "Reset Password". Click on that link to continue, and you will be redirected to a window where you can type in your new password.
Step 7: Choose a new password
Be sure to choose a strong password of at least 8 digits that is difficult to guess. You should enter the new password twice to confirm it.
Step 8: Save the new password
Once you have chosen a new password and confirmed it, click the "Submit" button to finish the password reset process.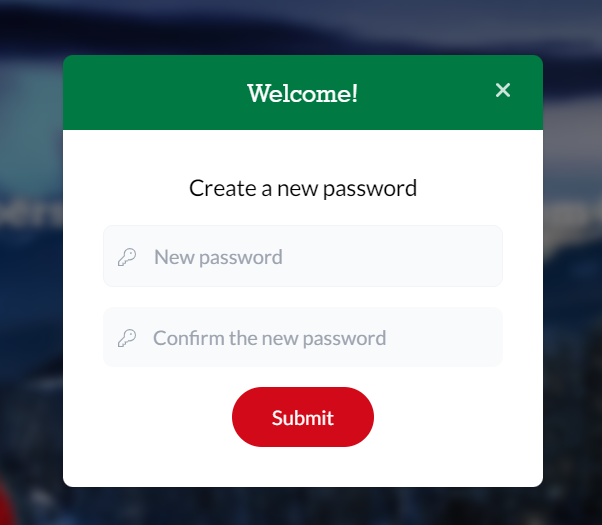 You're done! You should now be able to access your portablenorthpole.com account with your Facebook-linked email and your new password on any device. Be sure to remember it or keep it in a safe place.
Note: if you are a new user and you want to create your PNP account, you can use the available options, through Google, if you are an Apple user, with the Apple button, or directly by typing an email and password.