With a Magic Pass, Magic Pass+, or Download Pass, you can download your video as many times as you please.
Just go to My Creations, find the video you want to download, click the Download icon, and your video will download onto your computer or mobile device.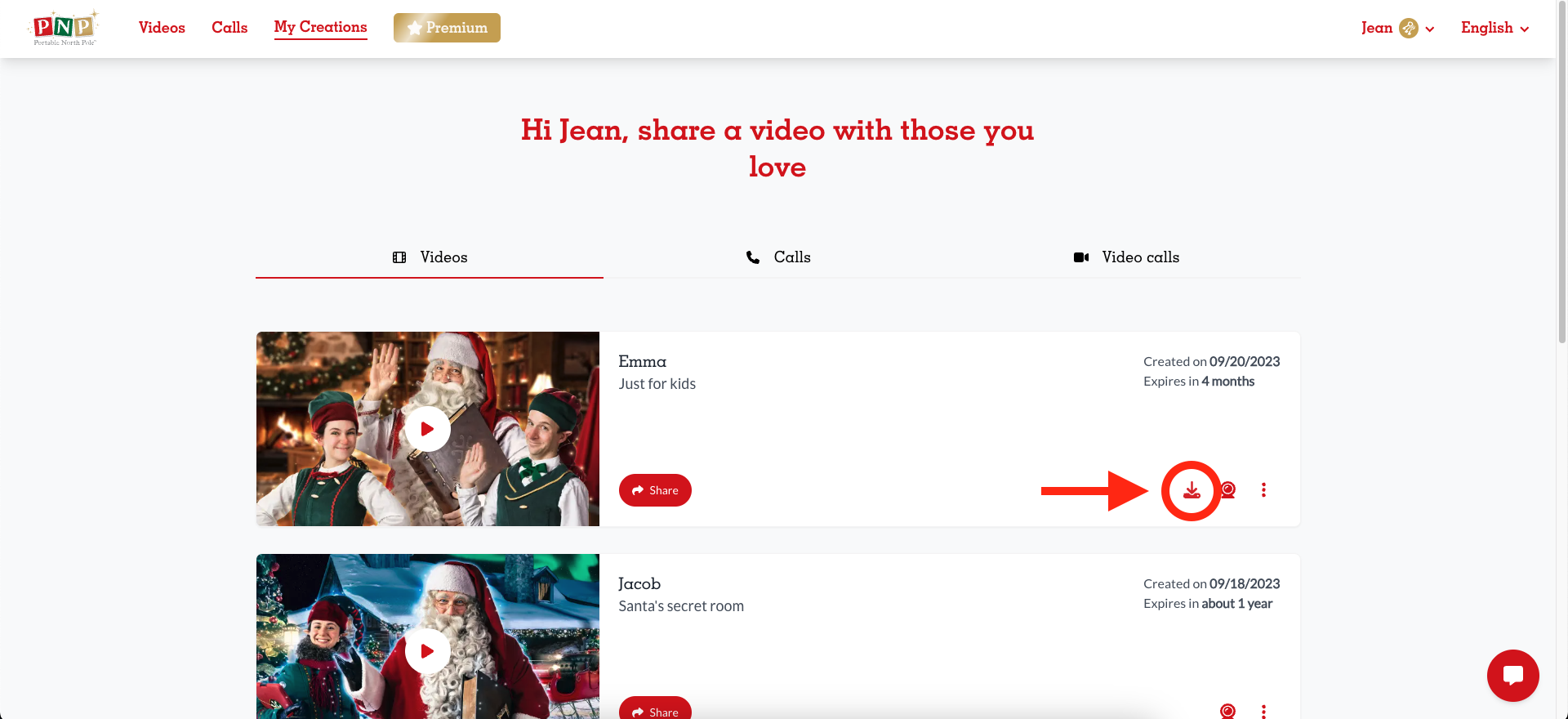 Here's a quick video on the topic: LINK

NOTE: Due to browser limitations, downloading is not possible on the Safari browser. We recommend using Chrome.


If you are experiencing problems downloading your video, you can try refreshing the page and clicking the Download icon again.
In some cases, you will need to right-click on the download option and select Save link as or Download Linked File As. This will give you an option to name the file, and choose where to save it.


If you still can't download your video, contact the elves for support HERE.

Please see an example below: