To make a purchase on the Portable North Pole mobile app, you can follow these steps:
1. Open the Portable North Pole app on your mobile device and log in to your account. If you don't have an account, you can create one by providing the necessary information.
2. Once you're logged in, navigate to the Parents Corner section of the app. This is where you can access all the features and options for making purchases.
3. In the Parents Corner, you will find different sections such as Videos and Calls. Browse through these sections to find the video or call scenario that you would like to purchase.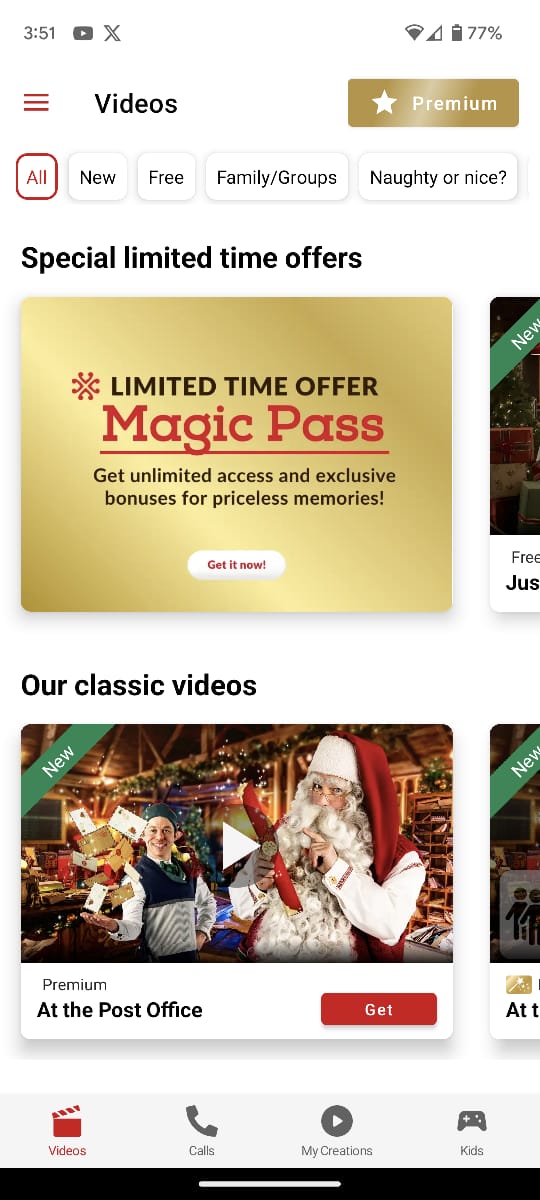 4. When you have found the video or call scenario you want, select the "Get One" or "Get All" button at the top of the page. This will add the selected item to your cart.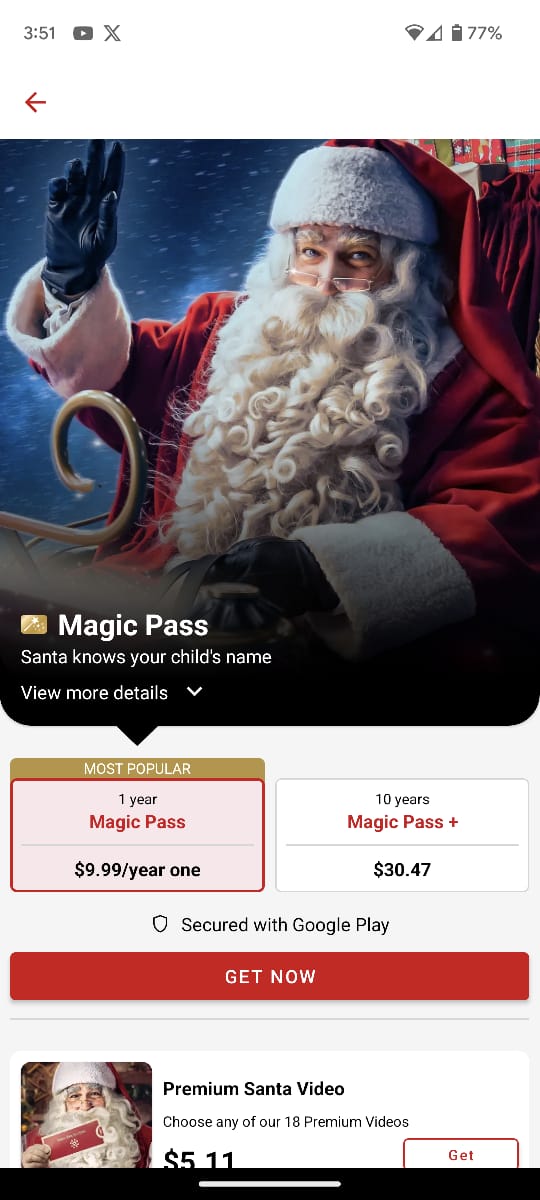 5. After adding the item to your cart, you can proceed to the checkout process. Follow the prompts and provide any necessary information, such as payment details, to complete the purchase.
6. Once the payment is confirmed, you will have access to the purchased video or call scenario within the app. You can enjoy the personalized content and share it with your loved ones.