Watch a short video guide here.
Thank you for choosing Portable North Pole for your personalized Santa experiences! To ensure a smooth and delightful shopping experience, we have prepared a step-by-step guide on how to make a purchase on our website. Follow these instructions to create magical moments for your loved ones:
Step 1: Visit the Portable North Pole website. Open your preferred web browser and navigate to our official website at portablenorthpole.com.
Step 2: Explore the available options. Take your time to explore the different personalized video messages from Santa, phone calls from Santa, and other magical experiences we offer. We have a variety of options to suit your preferences.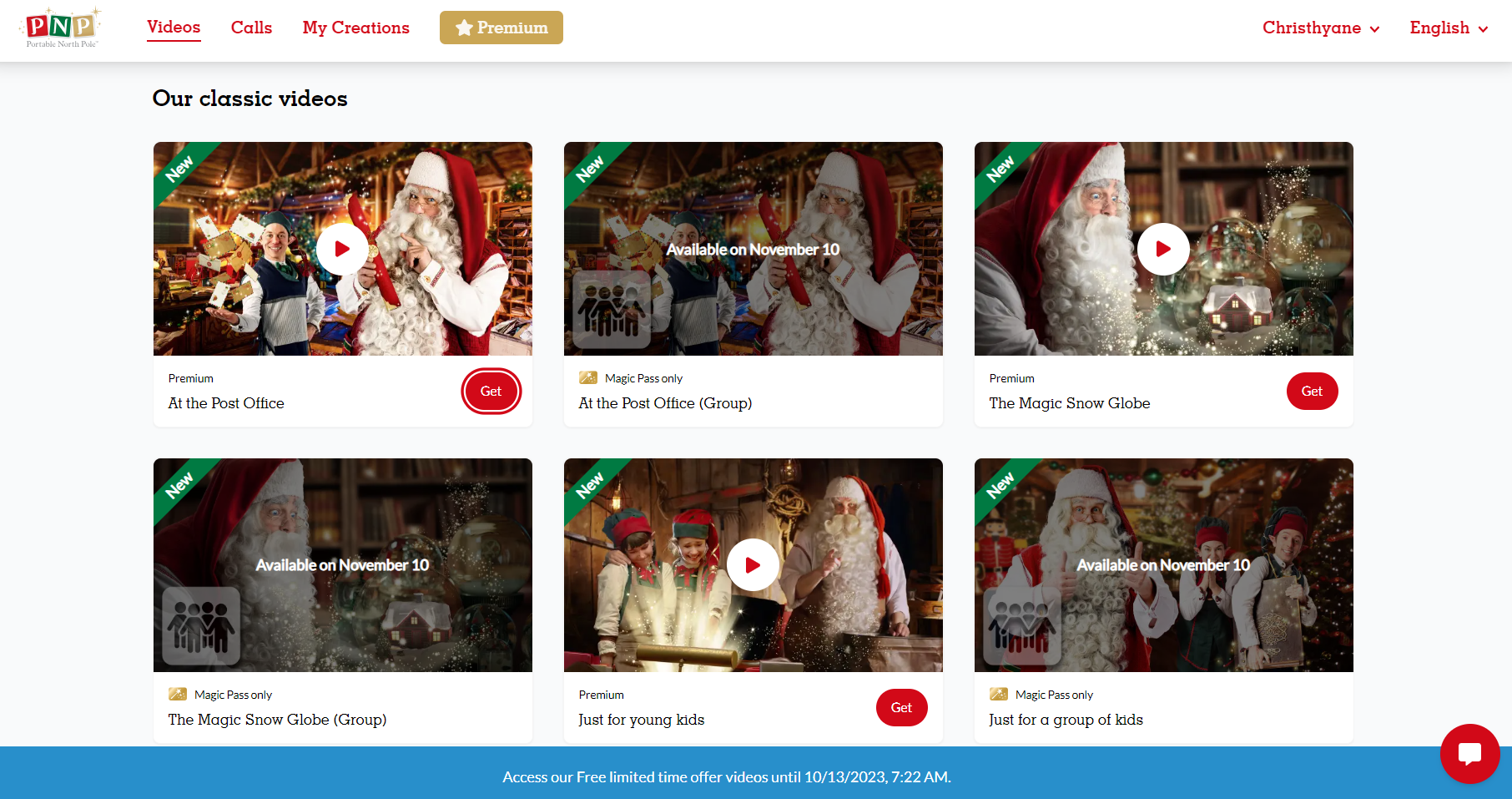 Step 3: Select the desired product. Once you have chosen the type of experience you want, simply click on "Get" to proceed.
Step 4: Select your plan. Follow the instructions on the website to buy either a Magic Pass, a Magic Pass+ or an individual video or call. Once you've decided what you want click on "Get now" to move forward with your purchase.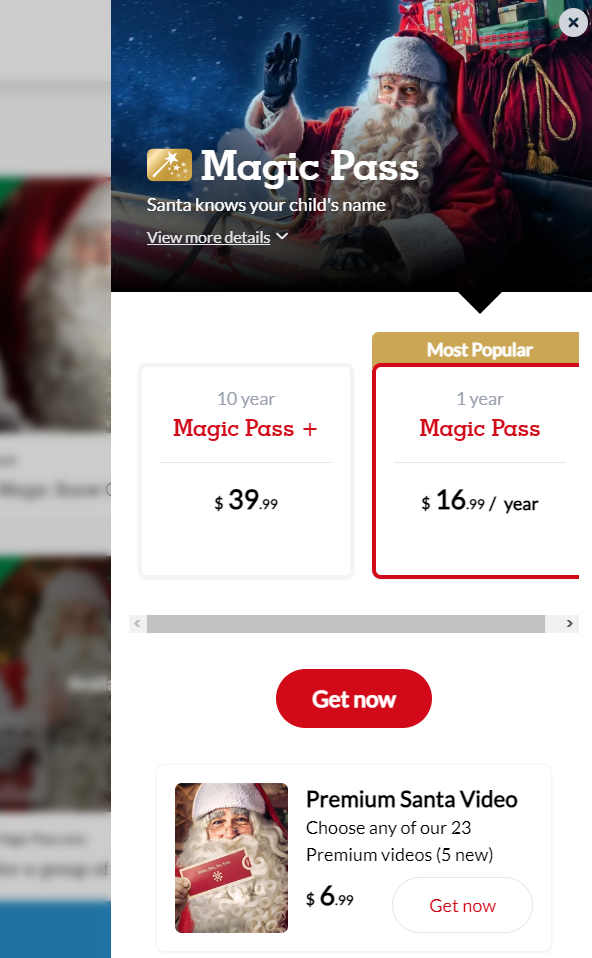 Step 5: Select payment method. You will see the payment options available to you (Credit card, Paypal). Click the one that suits you. Don't worry, you can always make changes before finalizing your purchase.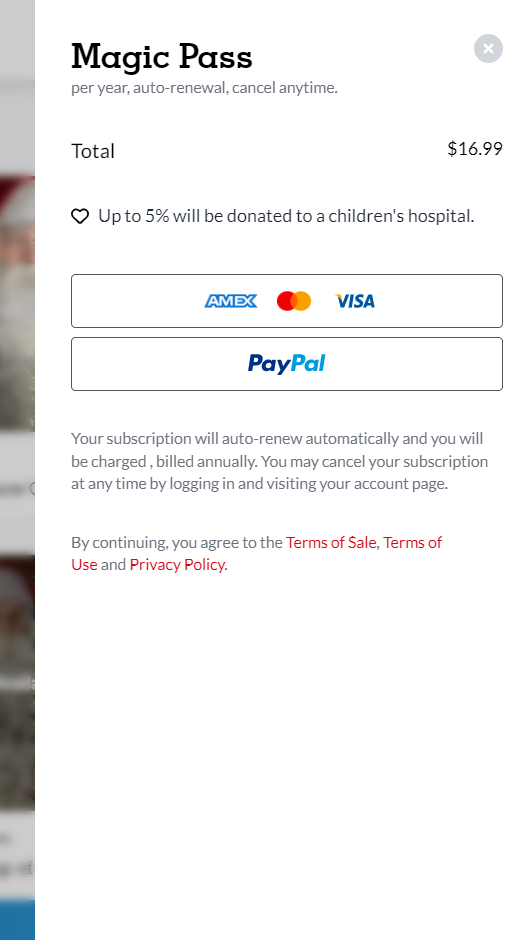 Step 6: Provide shipping and billing information. Enter your accurate shipping address and billing information as prompted. Rest assured, we prioritize the security and confidentiality of your personal details.
Step 7: Review and confirm your order. Take a moment to carefully review your order summary, including the products, quantities and pricing. If everything looks correct, proceed to confirm your order.
Step 8: Order confirmation. Congratulations! You have successfully made a purchase on the Portable North Pole website. You will receive an order confirmation on the website and through email. This confirmation will include the details of your purchase, such as the order number and receipt. Keep this information for future reference.
We hope this guide has been helpful in guiding you through the purchase process on our website. If you have any further questions or need assistance, please don't hesitate to reach out to our customer support team. Happy shopping and creating magical moments with Portable North Pole!