It is possible to request new names if you have a valid Magic Pass or Magic Pass+, purchased during the allotted timeframe.

You can request up to 5 names every year.

Requests must be sent before November 22th.

You will be notified by email no later than December 20th when your name becomes available.

The process works on the desktop version of the website, and the PNP mobile application.

We do not support requests through the mobile-responsive website.
We'll follow the steps to request a new name and pronunciation by creating a video and recipient from scratch.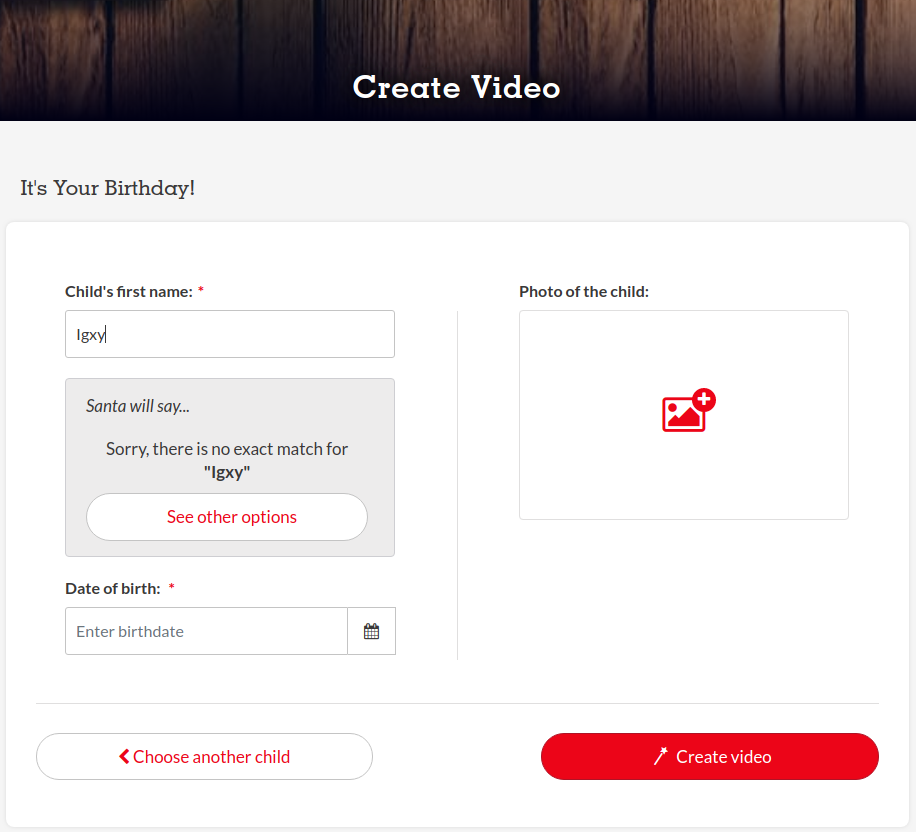 When you are looking for the name of your loved one in the above screen, if Santa will say… gives the answer Sorry, there is no exact match for …, press the See other options button. The following screen appears: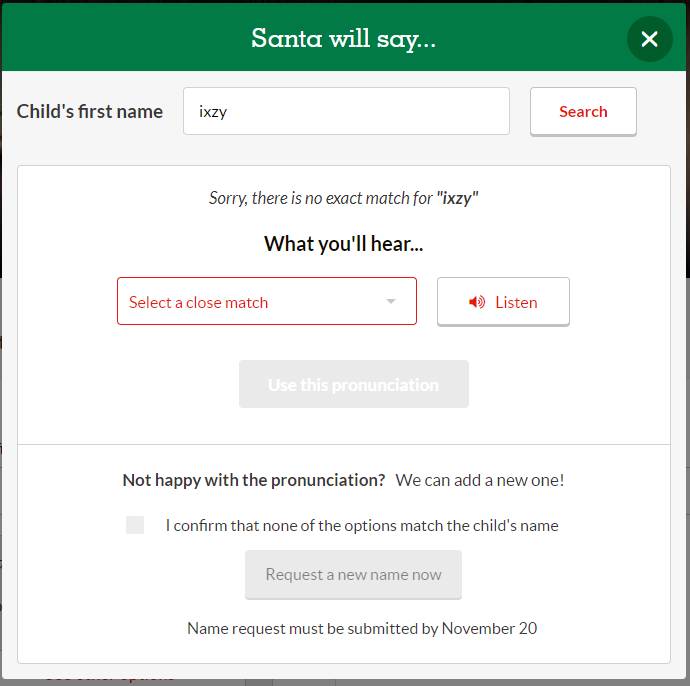 If you can't find a match at all, you can request a name.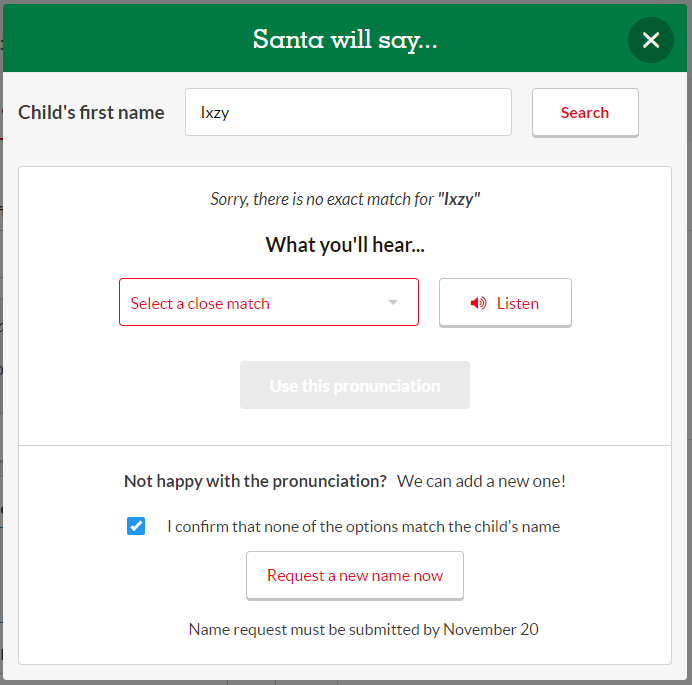 To request a name, check the box in front of I confirm that none of the options matches the child's name then simply click on Request a new name now.
You will now be prompted to record the pronunciation. When you press Start, your browser will try accessing your microphone.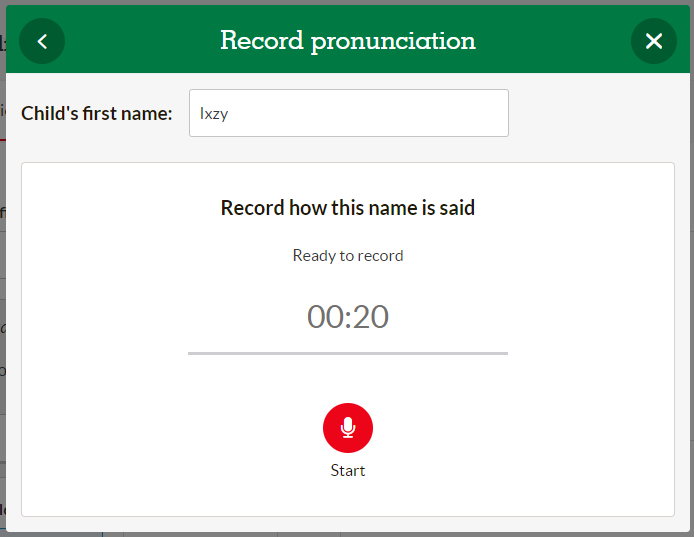 The microphone might be inaccessible, fix that by giving your browser or the PNP mobile app the permission to use it.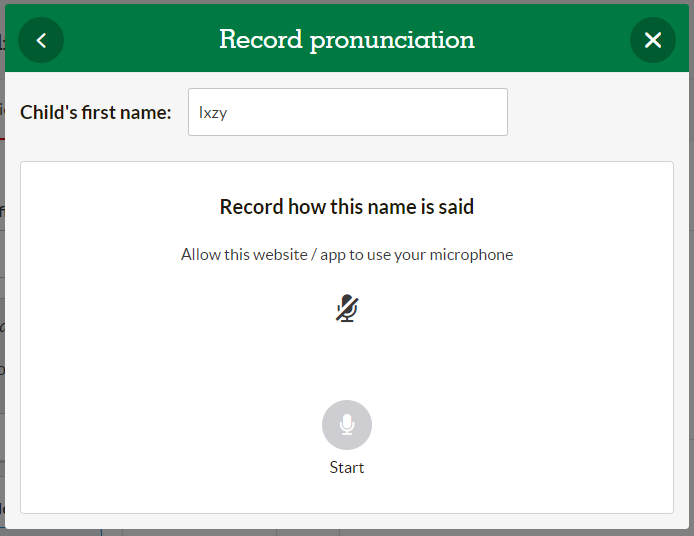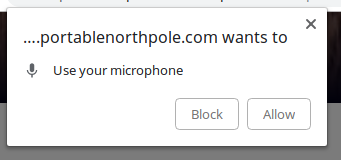 Once the microphone works, say the name a few times within the 20 seconds given, until you are satisfied.
Note that only first names and nicknames are accepted. Sentences, inappropriate words, expressions, etc. will be refused when we evaluate the recording.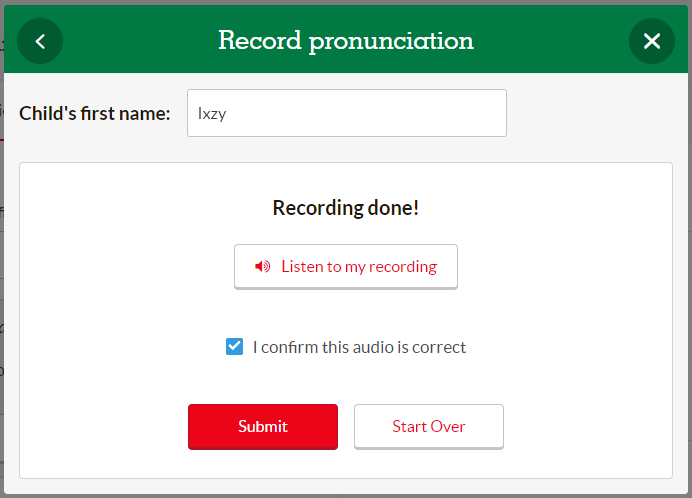 You should listen to your recording to see if it is acceptable to you. If the recording is to your satisfaction, submit it.
You will get a confirmation on-screen and via email.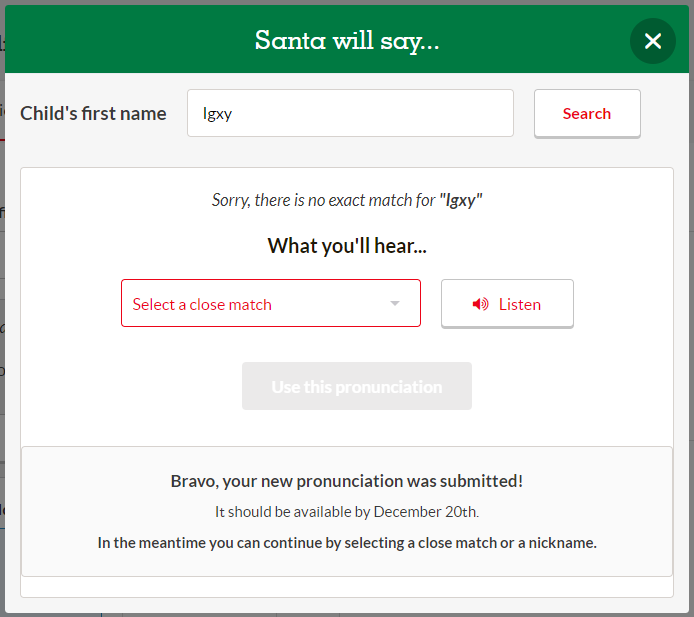 If you need to create a video immediately, you can choose to use one of the proposed nicknames, by pushing the Use this pronunciation button: